This is a hub site, setup and run by Connect's I.T. Dept. It lists the main Connect web sites.
Connect Mortgages, our client site servicing all consumer mortgage needs, from First Time Buyers right up to Portfolio owners who own hundreds of houses.
This site also links to Connect for Intermediaries, which services the needs of Brokers and Mortgage Advisers, including our Appointed Representatives (basically, means they operate under our FCA Number and given extra support), and also other Directly Appointed advisers who use other parts of our service. 
And lastly, there is the Connect Learning Management System, aka Connect Academy, which provides an online training facility for Mortgage Brokers to not only qualify, progress and diversify into more specialist markets, but also provides a means to collect and record the CPD points required by the FCA to allow Brokers to remain current and qualified.
Connect IFA Ltd was founded in 1998 by Liz Syms and has now grown to over 40 people in our offices in Hornchurch, Essex and over 200 advisers nationally.
Initially starting the company within a letting agent, our CEO Liz Syms, soon transformed the business into becoming specialists in the BTL market, which still represents a large part of the overall business, however, we have mortgage advisers who can help with a whole range of mortgage needs.
Residential mortgages – First time buyers, re-mortgaging, home movers!
Buy to Let Mortgages – Got one or an entire collection?
Bridging and Development loans – Specialist loans that get you where you want to be!
Commercial Mortgages – Starting out or expanding your business?
Equity Release – Property worth far more than you owe on it? Free up some cash!
Second charge loans and more!
Something else not listed here? – Drop us a line!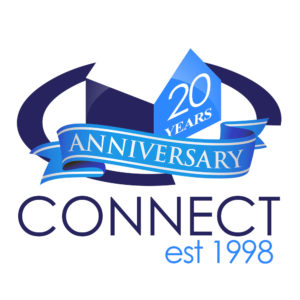 "Through our experienced specialist mortgage advisers, we aim to help you find the very best property finance to suit your circumstances so that you can achieve your property ambitions."